The Chamber has a wide variety of events from monthly networking mixers to annual luncheons to Community Service Awards to our annual Golf Outing. Questions? Contact Susie Weiss at susie@pleasanton.org or 925/846.5858 ext 201. View Events Calendar
COVID-19 Update - We have currently been holding most of our events in a virtual format. Our first in-person events are planned for summer of 2021. Email susie@pleasanton.org with any questions about specific events.
Networking Mixers provide the perfect opportunity for business-to-business networking to establish new relationships and business contacts. Mixers are held the second Wednesday of each month and are hosted by various Chamber members at their business. They take place from 5:00 to 7:00 p.m. Attendees are invited to get a first-hand view of the hosts' facilities, products or services. Networking Mixers are a benefit of Chamber membership and are free for members/$25 for prospective members.
Take a look at our Attending Mixers 101 information page if you have questions about our networking mixers or if you have not attended one of our monthly mixers in the past.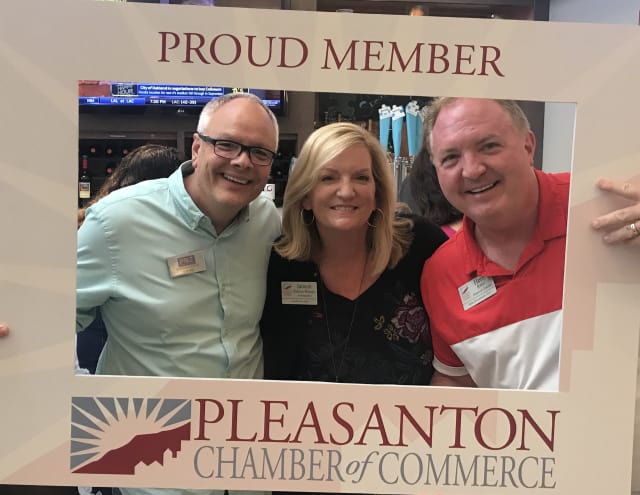 The Tradeshow Mixers are held two times a year and replace our monthly mixer. The Tradeshow Mixers are open to everyone in the community and represent a great opportunity to network with local businesses in a fun and interactive setting. Exhibitors showcase their products and services with their table-top displays to hundreds of potential clients in a span of just two hours. Bring your co-workers, invite your friends, these are traditionally our biggest events of the year with great food and drinks, networking and prizes.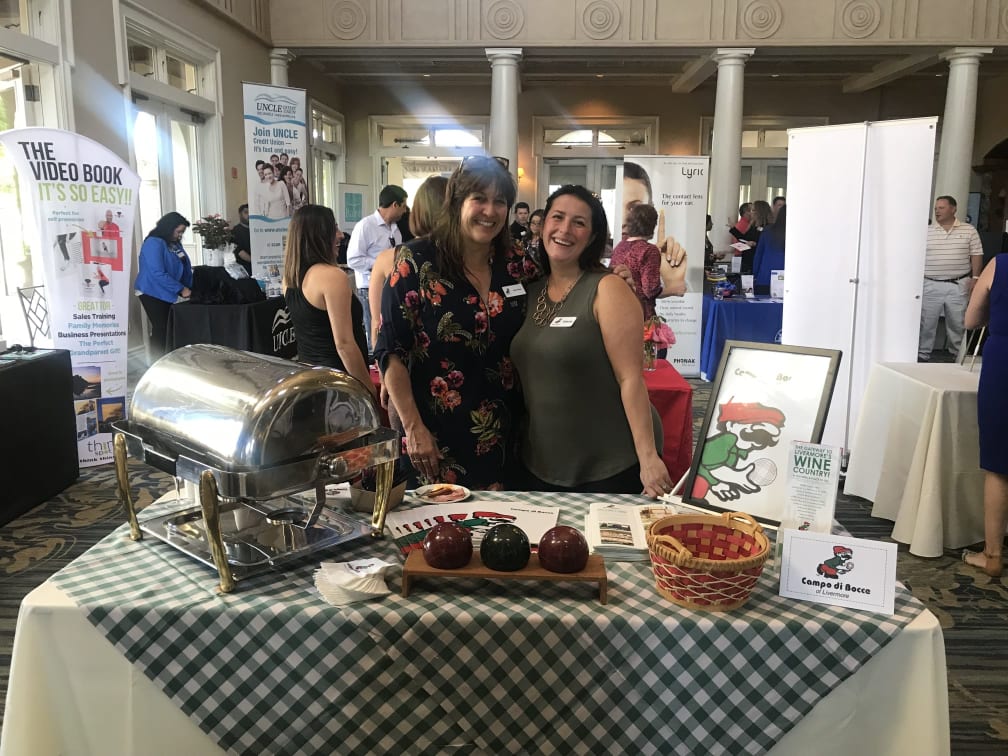 Business & Installation Luncheon
The Business and Installation Luncheon, held annually in January, includes the changing of the guard where the new Chair of the Board and Board of Directors are introduced. The Chamber's priorities for the upcoming year and recognition of its many outstanding volunteer leaders from the year are the focal point of this luncheon. For a current listing of the Chamber Board of Directors, click here.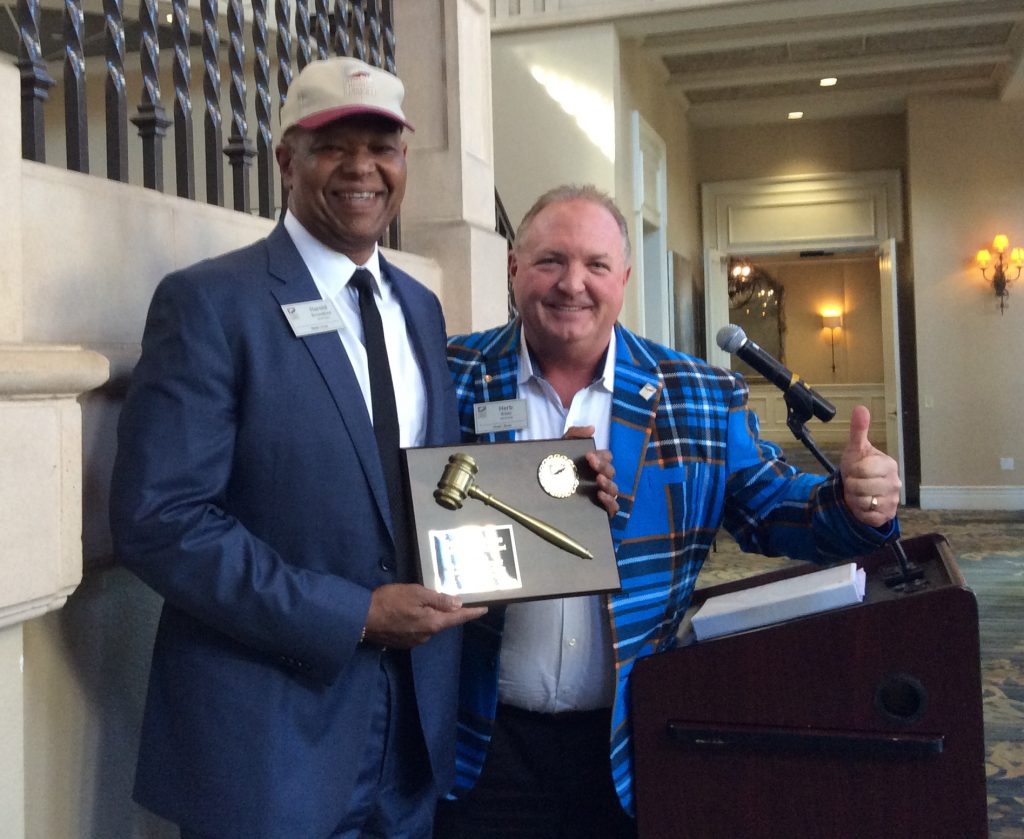 State of the City Luncheon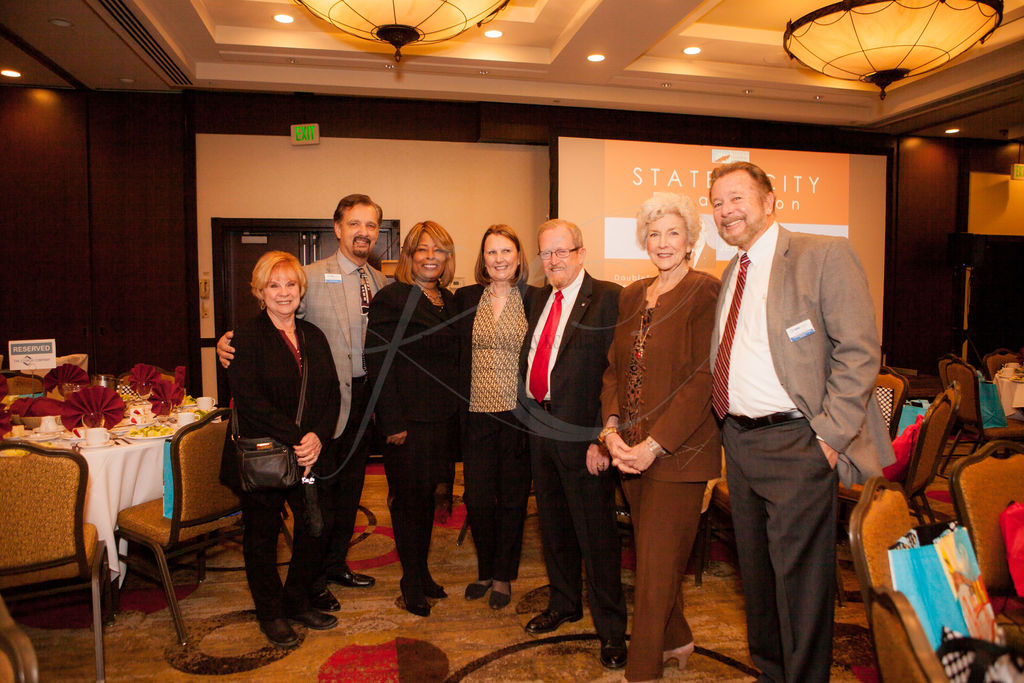 Our Community Service Awards, held annually in March, is a fun-filled evening as the Chamber recognizes those deserving individuals, groups and businesses who have demonstrated excellence and leadership in business, volunteer activities and achievement within the Pleasanton community. The Community Service Awards began in 1963 to recognize good people doing great things in the community and since then hundreds of recipients have been honored. The public is invited to attend this event, beginning with a hosted bar and heavy hors d'oeuvres followed by the awards presentation.
Read about the 57th annual Community Service Awards.
The Community Service Awards for 2020 has been postponed. 
View photos from the 2019 Community Service Awards courtesy of Photography by KC Chen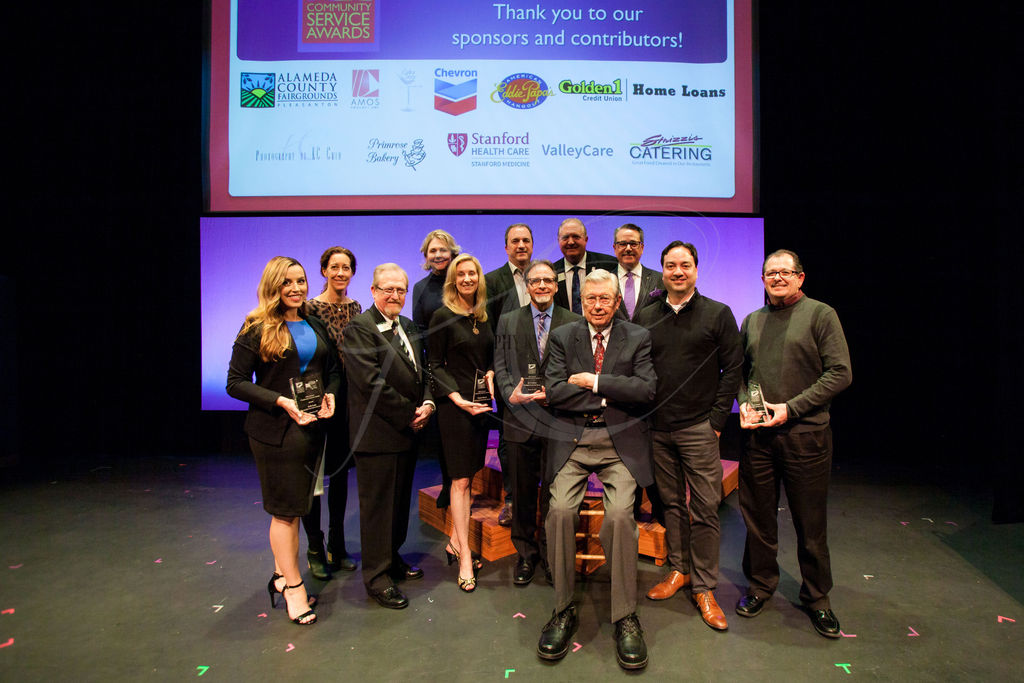 Our Golf Outing traditionally takes place the first Friday in August at Callippe Preserve Golf Course in Pleasanton. This is a fun-filled afternoon of golf, great food, drink and fantastic prizes, with lots of great networking, business promotion and contacts to be made. It is the Chamber's one true fundraising event of the year. The event is open to the public and is a great opportunity to get you and your business engaged and more exposure whether you golf or not.
2021 Golf Outing will be on Friday, October 1, 2021. Learn more here.
View photos from the 2019 Golf Outing courtesy of Moving Perceptions (formerly Photography by KC Chen)