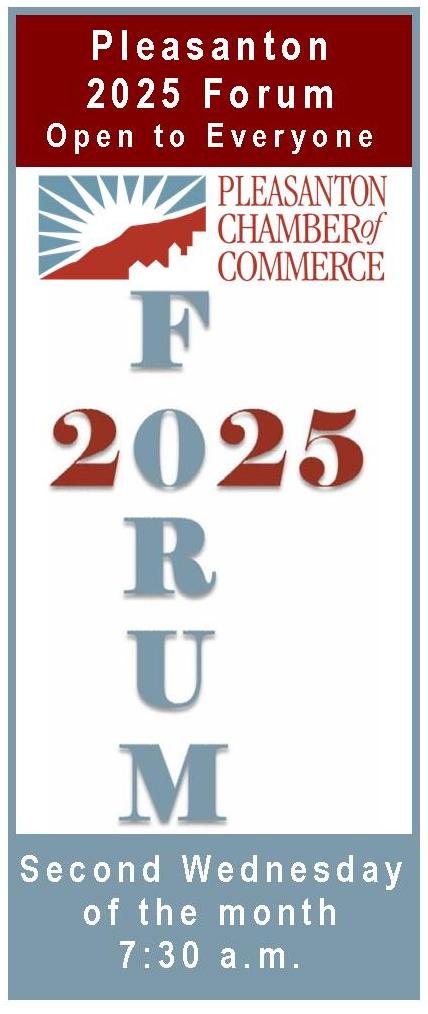 Every second Wednesday of the month at 7:30 a.m., the Chamber brings stakeholders together to focus community resources, time and talent to achieve greater understanding of issues, obstacles and opportunities related to Pleasanton 2025: A Community Vision. Contact steve@pleasanton.org for more information on these monthly forums.

UP NEXT
2025 Forum for August
Wednesday, August 11, 2021 at 7:30 a.m.

This meeting will be held in a hybrid format.
Attend in person
777 Peters Avenue, Pleasanton
or
Attend virtually
Zoom Link coming soon
Featuring: Ellen Clark, Director, Community Development for the City of Pleasanton
Ellen provided an update on the Council's recent discussion on the Downtown Active Ground Floor use policy, and also spoke on the Downtown Pop-Ups on Main Street as far as timing to transition out of the temporary program and if it would be appropriate to consider developing a longer-term/more formal parklet program.
Take a look at past forums