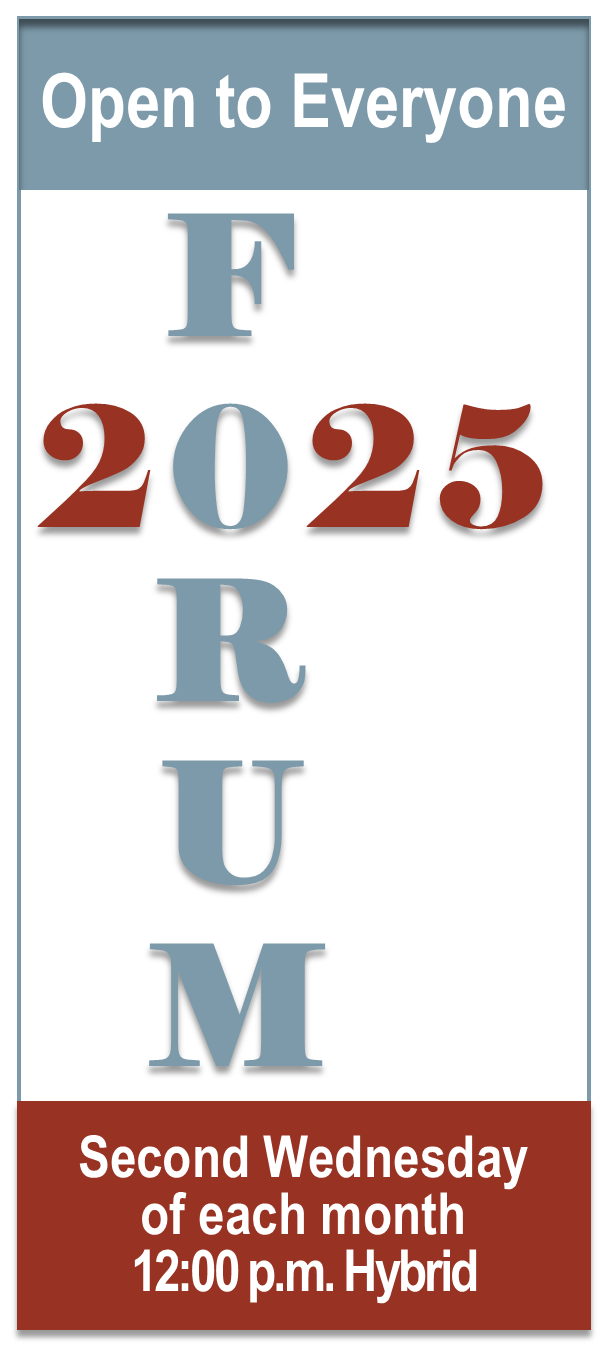 Every second Wednesday of the month at 12:00 p.m., the Chamber brings stakeholders together to focus community resources, time and talent to achieve greater understanding of issues, obstacles and opportunities related to Pleasanton 2025: A Community Vision.

UP NEXT
Pleasanton 2025 Forum
Wednesday, October 12, 2022 at 12:00 p.m.
This meeting will be held in a hybrid format.
In-person at the chamber
777 Peters Avenue, Pleasanton
Virtually via Zoom
Join Zoom Meeting Here
Guest Speaker
James Paxson, General Manager of Hacienda
What is happening at Hacienda, including possible housing
Take a look at past forums
September 2022
Gerry Beaudin, City Manager, discussed the city's economic development priorities for the remainder of 2022 and beyond.