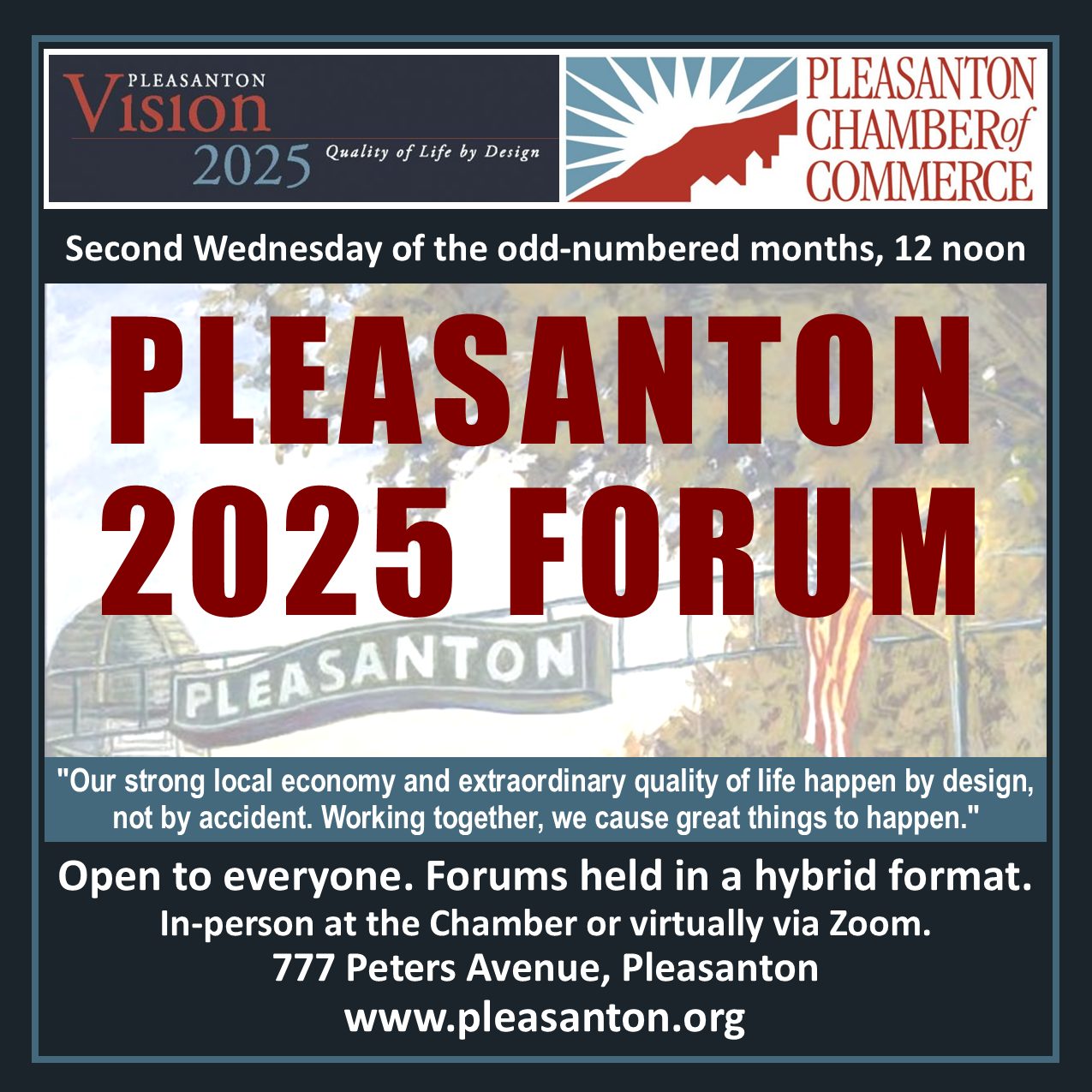 On the second Wednesday of the odd-numbered months at 12:00 p.m., the Chamber brings stakeholders together to focus community resources, time and talent to achieve greater understanding of issues, obstacles and opportunities related to Pleasanton 2025: A Community Vision.

Pleasanton 2025 Forum
Meetings are held in a hybrid format and open to everyone in the community.
In-person at the chamber
777 Peters Avenue, Pleasanton
Virtually via Zoom
Register in advance for the Zoom link
Up Next
Wednesday, November 8 2023 at 12:00 p.m.
Guest Speakers and Topic TBD
Take a look at past forums
Janeen Rubino-Brumm and Jamie Renton from the Pleasanton Unified School District with a presentation on workforce development and workability programs for students and adults with disabilities.