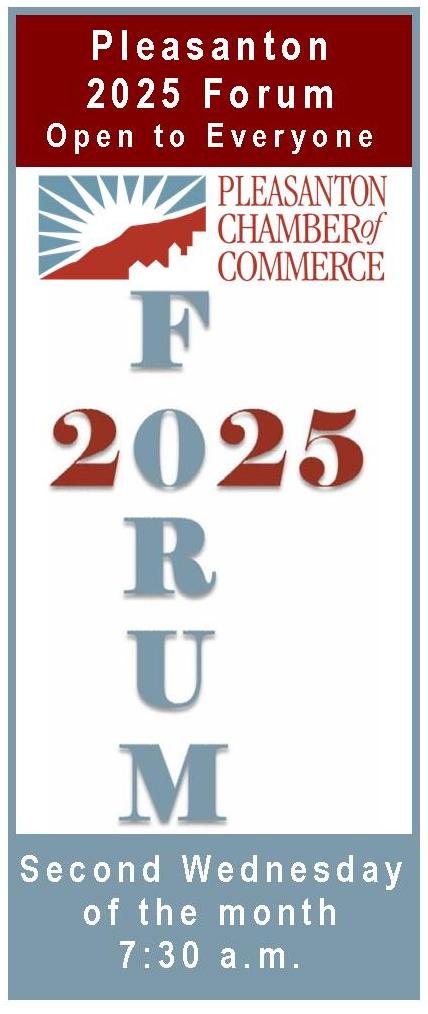 Every second Wednesday of the month at 7:30 a.m., the Chamber brings stakeholders together to focus community resources, time and talent to achieve greater understanding of issues, obstacles and opportunities related to Pleasanton 2025: A Community Vision. Contact steve@pleasanton.org for more information on these monthly forums.

UP NEXT
2025 Forum for November
Wednesday, November 10, 2021 at 7:30 a.m.
This meeting will be held in a hybrid format.
Attend in person (face covering required)
777 Peters Avenue, Pleasanton
or
Attend virtually
Zoom details coming soon
Topic: Our guest speaker is Assemblymember Rebecca Bauer-Kahan, who will be providing an update on the recent California legislative session and outline a few of her passed bills that will support our businesses and community.
Take a look at past forums
Assemblymember Bauer-Kahan and recent legislative session and bills, October 2021
Pleasanton Downtown Association plans and updates, September 2021
Reducing organic materials sent to landfills, August 2021
Downtown Active Ground Floor Use and Pop-Ups, July 2021
City's Urban Water Management Plan, June 2021
All-Abilities Playground, May 2021
10x Genomics, April 2021
Climate Action Plan 2.0, March 2021
Follow-Up Climate Action Plan 2.0, March 2021
East Bay Community Energy, February 2021
Tri-Valley Residential Real Estate, January 2021