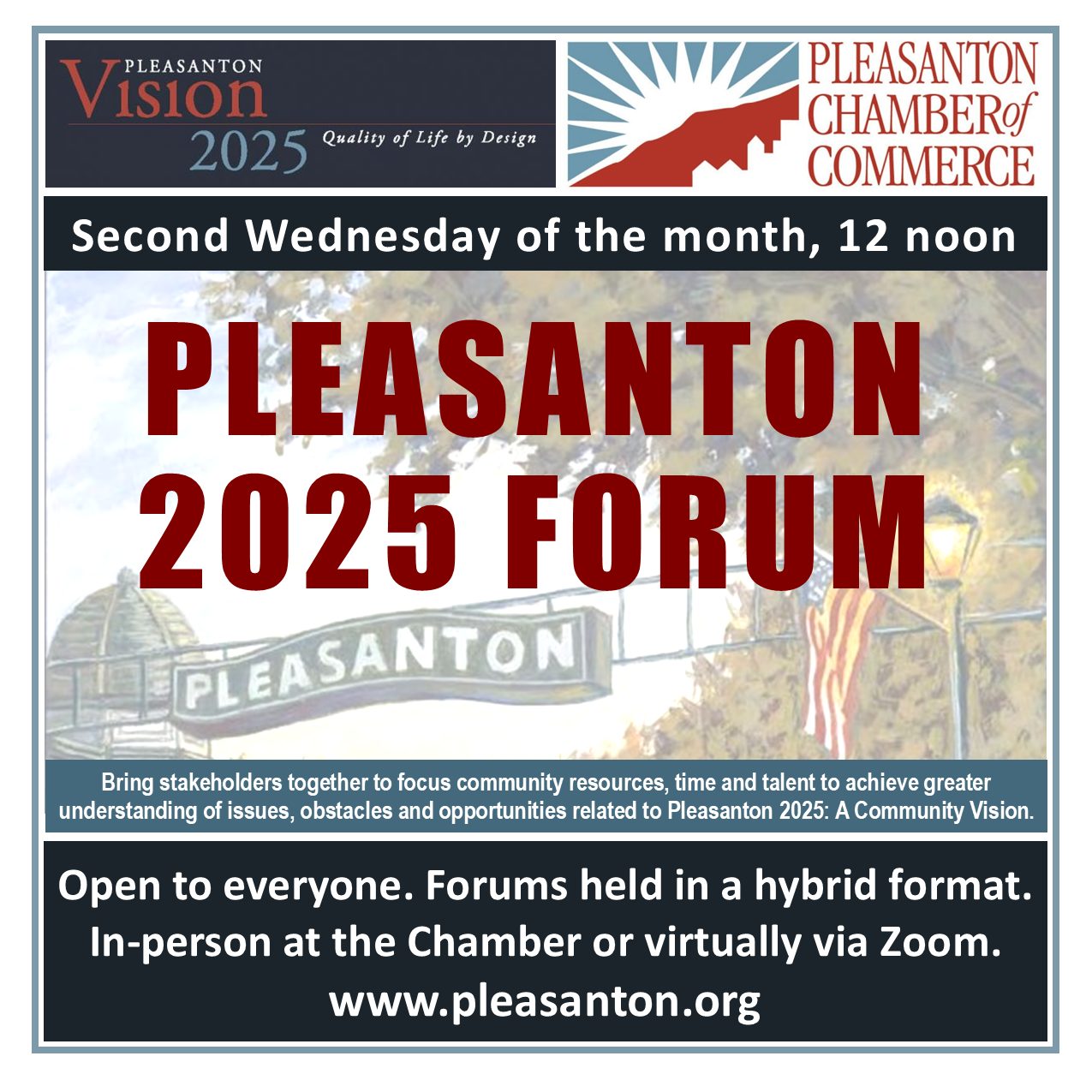 Every second Wednesday of the month at 12:00 p.m., the Chamber brings stakeholders together to focus community resources, time and talent to achieve greater understanding of issues, obstacles and opportunities related to Pleasanton 2025: A Community Vision.

UP NEXT
Pleasanton 2025 Forum
Wednesday, February 8, 2023 at 12:00 p.m.
This meeting will be held in a hybrid format.
In-person at the chamber
777 Peters Avenue, Pleasanton
Virtually via Zoom
Join Zoom Meeting Here
Take a look at past forums
OMRON Robotics, December 2022
Stanford Health Care Tri-Valley, November 2022
Hacienda, October 2022
Economic Development Priorities, September 2022
Pleasanton Transportation Priorities, August 2022
Tri-Valley Conservancy, May 2022
Pleasanton Police Department, April 2022
Pleasanton Unified School District, March 2022
Innovation Tri-Valley's 2040 Vision, February 2022
Inclusive Hiring Practices for Neurodiverse Individuals, January 2022