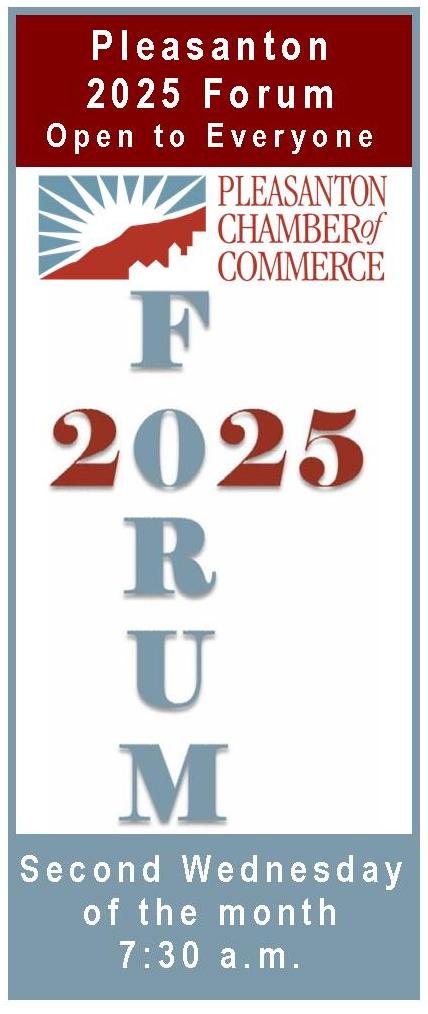 Every second Wednesday of the month at 7:30 a.m., the Chamber brings stakeholders together to focus community resources, time and talent to achieve greater understanding of issues, obstacles and opportunities related to Pleasanton 2025: A Community Vision. Contact steve@pleasanton.org for more information on these monthly forums.

UP NEXT
2025 Forum for June
Wednesday, June 8, 2022 at 7:30 a.m.
This meeting will be held in a virtual format via Zoom.
Topic and speaker coming soon
Zoom Link coming soon
Take a look at past forums
May 2022
Topic - The Heritage of our Wine Region with Lori Souza, Board Chair – Tri-Valley Conservancy